Jordan
Strengthen the institutional tourism system in Jordan by enhancing the capacities of the ministry of tourism and atiquities in Jordan.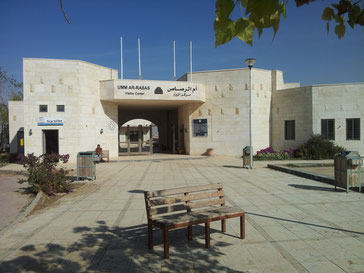 BENEFICIARY
Ministry of Tourism and Antiquities of Jordan
Description
The overall object of the project is to lead the sustainable growth of tourism in Jordan and the optimization of tourism's contribution to socioeconomic development.
Project Purpose:
To strengthen the institutional and technical capacities of the MoTA in order to enable it to exercise its political, regulatory, developmental and technical functions as enshrined in the National Tourism Strategy (NTS) and in-line with the EU standards and best practices.
Results:
The capacities of MoTA to effectively deliver Govt. of Jordan tourism policy, strategic objectives and to manage coordinated actions of tourism development are strengthened.
The capacities of MoTA to plan, develop and promote an enhanced product mix for the Jordanian tourism industry, in coordination with its partners DoA and JTB are strengthened.
Tourism promotion and development instruments and tools are introduced, using the knowledgebase and exchange of experienc

e
Our Services
IB and tourism expert for the definition of tourism products to be implemented under the Masterplan of MoTA.
Technical expertise for the activities concerning capacity building and training to Jordan MoTA offices in the Governorates (local  branches).
Technical Assistance to Project Management (MS Institutions) to Twinning procedures and management.
Service of project management, backstopping and activities coordination.
Monitoring of administrative and accounting compliances.
Technical assistance to setting up of contracting and reporting documents, including administrative and financial reports.
Partnership
Open Plan Consulting provided support to the inputs of Tuscany Region Actors inclufing:
Regional Government of Tuscany;
Confservizi Cispel.
The other members of the partnership were:
Ministry of Cultural Heritage and Activities and Tourism of Italy;
Formez.